About the Photographer
Hello - and thank you for visiting my website!
My name is Carol and I'm a photographer based in Rotherham, South Yorkshire.
The Real World Art website is where I showcase my 'art' photography as well as my digital and conventional art listed in the Unreal World category. My images are also available as mounted prints, cards and fridge magnets in 3 gift shops in Sheffield, Conisbrough and Wakefield.
My pictures are (mainly) photographs of the real world, as I think nature has a way of creating art in the most beautiful of ways.
All the print options available online are produced to order by the same photography lab that I use when supplying my portrait clients (as Carol Herbert Photography) as they offer high quality, professional prints that are vibrant, true to the colours of the original digital image and have excellent resistance to fading to ensure years of enjoyment.
I travel and draw whenever I have the chance and images are constantly being added, so please remember to come back again to see what's new or join my mailing list for notifications.
I hope you like the images on this website and maybe even find one to fill that blank space on your wall.
Best Wishes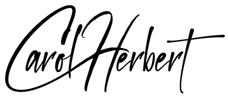 Sign up to the Real World Art newsletter and to say 'thanks' you'll receive
10% OFF your first purchase, valid until 3 January 2023!
You'll also be amongst the first to hear about new images, promotions and competitions to win free prints.
Unsubscribe at any time. Approximately one e-mail per month. I will never share your e-mail address or send spam.
GDPR Policy
I like saving money - keep me in the loop!